History of the
1957 Plymouth Belvedere Convertible
Below are old photos when Mr. Elgin in Salem Indian purchased the car in 1982. It was already 25 years old.
The original color was a solid Carnival Red (code JJJ) and had no Sportone stripe down the side.

It had 67,000 miles on the odometer according to the pink slip in 82.
It had 77,100 miles on it when I purchased it June 1, 2010 some 27 years later.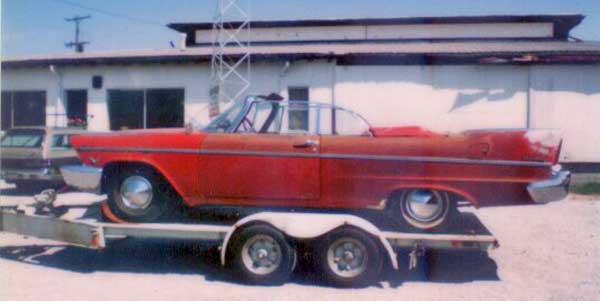 Ouch my fin needs help...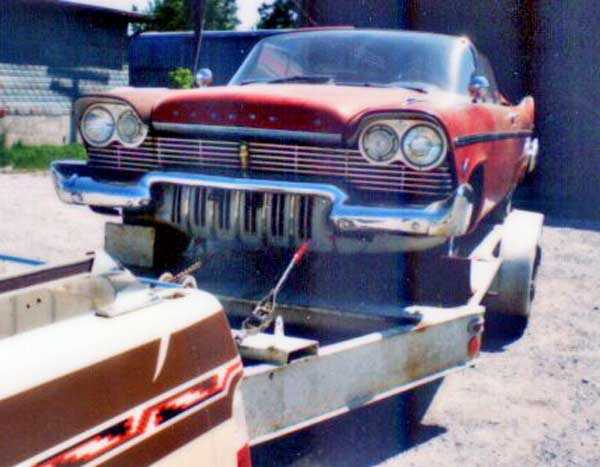 It looks pretty straight overall...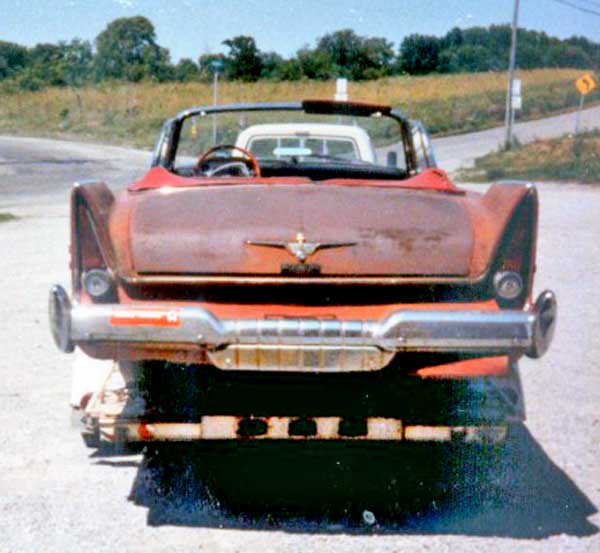 That trunk lid needs work.... I can't read the bumper sticker, can you?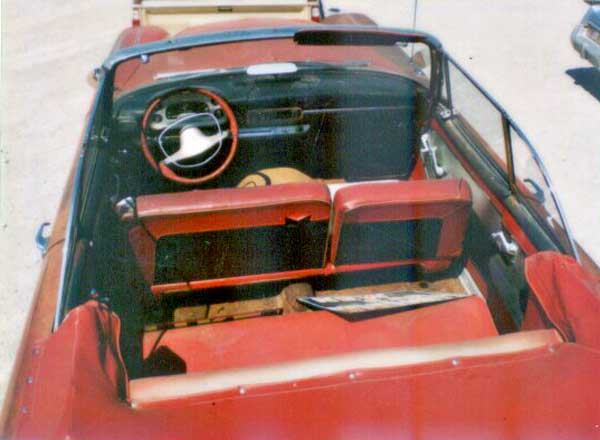 The interior was Red/Black Velva-grain Vinyl with Black Flight Weave cloth inserts and Silver Mylar on the doors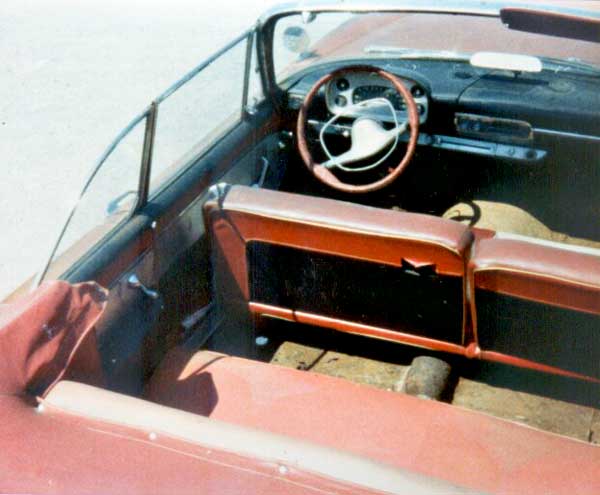 The carpets were gone...as was the ash tray in the back of the seat.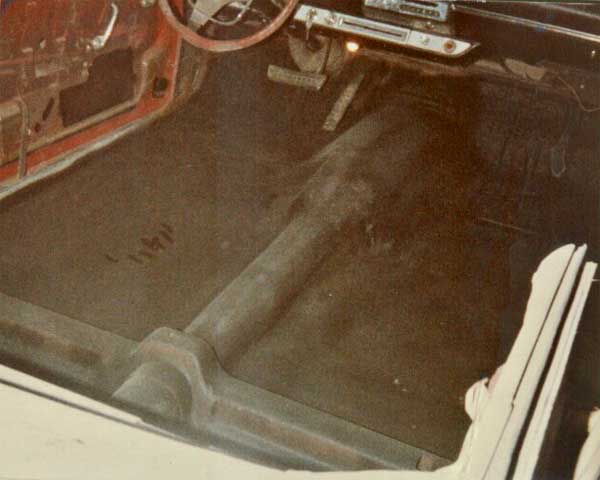 The floor pans had been worked over at some time (all convertibles leak).